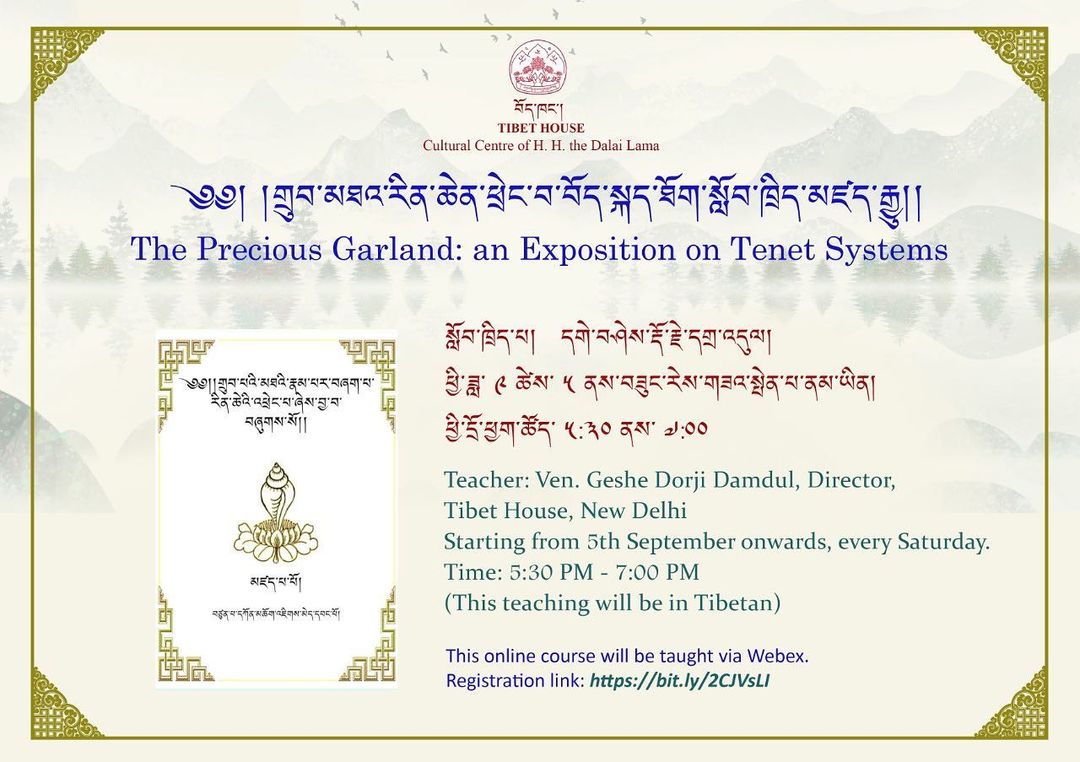 ཕྱི་ཟླ་ ༩ ཚེས་ ༥ ནས་རེས་གཟའ་སྤེན་པ་ནམ་ཡིན།  ཕྱི་དྲོ་ཕྱག་ཚོད་ ༦:༠༠ ནས་ ༧:༣༠
At the request from several Tibetan young Tibetans requested Venerable Geshe Dorji Damdul to teach  Tenet System in Tibetan. Therefore, These teachings began  on 5th September 2020 and are taught on every Saturday evenings at 06:00 PM (IST).  They are based on  The Precious Garland of Tenets  (གྲུབ་མཐའ་རིན་ཆེན་ཕྲེང་བ) (sgrup-mtha-rin-chen-phreng-ba)  by the great 18th century lama Tsunpa Konchok Jigme Wangpo.
These teachings are taught in Tibetan Language. All the previous teachings are available on Tibet House Youtube : https://www.youtube.com/c/TibetHouseDelhi1965
To know more, Please mail us at pc@tibethouse.in.