An Overview of Tibet House
The Tibet House in New Delhi opens a gate to Tibetan culture. The activities of this centre reach beyond the circle of Tibetologists and Buddhist Masters, it integrates laypersons as well as scholars of many disciplines, artists and social activists. The Tibet House was founded in 1965 by His Holiness the Dalai Lama to preserve and disseminate the unique cultural heritage of Tibet and to provide a centre for Tibetan and Buddhist studies. It has since widened its horizons.
From 1959 onwards, Tibetans have been fleeing from the political upheavals in their homeland, travelling the difficult paths across the Himalayas into India. Many brought with them precious objects and books of religious and cultural significance. This formed the seed of the Museum and the Library. Located in the heart of New Delhi, the five-story facility houses a Museum of valuable Tibetan art and artifacts as well as a Library with nearly 5000 volumes of manuscripts and books, a Resource Centre, a Conference hall, a Gallery and a Bookshop.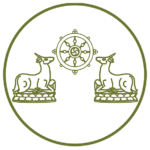 There is a growing number of Indian and international participants at Tibet House who are showing a keen interest to delve deeper into various Buddhist subjects studied and practiced in the tradition of Nalanda and Tibetan monastic universities. Keeping them in mind, a new Masters Course is being offered…
There is a genuine need in the modern world to introduce, in a systematic and comprehensive way, various Buddhist subjects studied and practiced in the tradition of Nalanda and Tibetan monastic universities. Keeping in line with that sophisticated tradition and after the successful completion of the first batch (in 2019), the…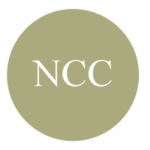 NALANDA CERTIFICATE COURSE
With the blessings of HH the 14th Dalai Lama, Tibet House has been running successfully the first batch of the Nalanda Masters Course (5 year course) since 2017 and it is on the verge to completion in mid-2022. In the last few years two batches of Nalanda Diploma Course (1-1.5 year course) have…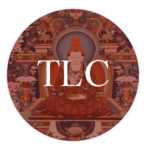 Tibet House conducted a two month Elementary Tibetan Language Course in the year 2004 and another in 2005. This course was taken further to an intermediate level in the year 2006. At the request of many enthusiasts, Tibet House launched formally a Tibetan language course on…
Testimonials from Participants of the Nalanda Courses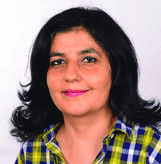 As an academic who spent 13 years at the University of Cambridge, UK, and who has consistently had the good fortune to be taught by some of the finest teachers in the world, I can safely say Venerable Geshe Dorji Damdul la has left the greatest mark. He is an outstanding teacher, judged by any metric, with superb command over the Nalanda tradition, both intellectual and experiential. The course is, in my opinion, a very rare opportunity to access the teachings outside the monastic universities, in such depth and breadth, in English. It's been the anchor and joy in my life for its duration, and irrevocably changed my view and outlook for the better.
Do not miss the opportunity to enroll yourself, as it's an exceptional course, and the opportunity to do it with such a teacher comes along only once in a blue moon. Ven. Geshe la is skilfully able to guide any student, of any level of prior knowledge, capacity for learning, or age, therefore do not hesitate. I shall be enrolling myself to repeat it, as will many of my classmates, which says it all!
Dr. Kaveri Gill
An Associate Professor in political economy at Shiv Nadar University, Delhi, with a doctorate and teaching experience during a postdoctoral fellowship from the University of Cambridge, United Kingdom. 

I am on the verge of completing the course, and I can really feel that the understanding of the topics is so profound. This really helps you to build conviction in yourself and in society to practice the teachings daily. At the same time, your knowledge is not a surface level, it is structured and hence it is very grounded and stable. And that's the most important part if you want to build studies and meditation as your lifelong journey and not just a passing sojourn. During the last 1 year, I have experienced a lot of change in me – being more controlled, less judgmental, more satisfied and many more – which can only come through deep studies and meditation. If you are really looking to deepen your understanding of the core topics, go ahead and join this course. Be patient and be realistic. Keep studying, reflecting, and meditating and see how things change for you. All the best.
Shagun Maheshwari
32 years old working professional as a consultant based in Bangalore, India

I really appreciated the fact that Geshe-la taught in English and was interested in correlating Buddhist teachings on philosophy and psychology with modern scientific thought. I found that this made his teaching very approachable and helped me clarify my understanding of many subjects on which I had previously received teachings. I quickly realized that my level of understanding of many of the topics was rather vague and ill-defined, even after having "studied" Dharma for some years!
My experience after having completed over a year of the Nalanda Diploma Course has been extremely positive. The format of the course, two classes and one online discussion group per week, is just the right amount of time for me to engage seriously while also fitting into my schedule. The online forums maintained by Tibet House provide a reliable resource for addressing questions that come up, with more experienced students giving their time to help clarify our understanding and direct us to additional readings and resources. Additionally, the inclusion of quizzes at the end of each semester have been a crucial factor in helping me stay engaged – I don't think I would have benefited as much from the course without them.
Laura Haughey
A freelance videographer and editor originally from the U.S. and now living in France

I found the course curriculum to be thoughtfully designed. Geshe Dorji Damdul, Director of Tibet House, is a highly qualified, very engaging teacher who delivers his lessons in helpful, interactive ways. He holds our attention in class for a remarkable two hours without a break, twice weekly, and he welcomes expressions of doubt from students, which he addresses swiftly. I have personally benefited enormously from these classes, growing steadily in confidence and conviction as our lessons advanced.
I would recommend such a course, if you wish to hear the teachings of the Buddha in its most authentic and profound ways. Like for everything else we do in life, there has to be a commitment to stay the course, and this comes only with joyful perseverance 🙂
Lian Choo Tan
Senior Consultant and Trainer at Potential Project, a global leadership development firm; former journalist and retired Singapore diplomat. 

Since the late Seventies I am a regular visitor of Dharamsala and a great admirer of His Holiness the Dalai Lama. Over the years I tried to attend his teachings whenever and wherever I could, but often I had difficulty with really understanding the vastness and depth of his teachings. Because of the Nalanda Master Course, I can now follow the teachings by His Holiness without getting lost and I enjoy getting much more out of reading his books!
I was afraid that at my age it would be difficult to join an academic course, but actually it was made quite easy by the teacher and the modern approaches of online learning. The course combines theory with Buddhist practice, with the pleasant side effect that my wife – who is a better Buddhist practitioner than I am – recently remarked  a few times that my attitude and behaviour have improved in several ways.
Frits Hesselink
international consultant social marketing for the environment (retired).

It has been a wonderful journey since joining the course. Venerable Geshe Dorji Damdul la, the primary teacher of Nalanda courses, guides us along the vast plethora of Buddha's teachings with his inimitable blend of patience, expertise of the subject matter, and an interactive style of delivery. This enables the middle-aged, "modern-educated", professional, city-folks like us to access Dharma in a standardized, gradual way which is conducive to intellectual enquiry. Another good point to mention about the Nalanda Courses is the flexibility and elasticity of the program. Due to constraints of time we had as full time professionals, and as parents of two young kids, we could not have followed consistently a strict and time-consuming program
We have noticed a significant reduction of stress and mental noise in our minds over past few years due to teachings and practices we learnt through Nalanda Courses. Nalanda Courses come as close to "monastics-like" detailed study of Buddhist philosophy as we could possibly get while maintaining a professional and family life.
Mr Lokesh (IIT Bombay and MBA at IUJ, Japan. with 25 years of experience in IT, Investment Banking) and Mrs Rimpi Jindal (an MBA entrepreneur based in Gurugram, India), working parents of two growing boys
Mr. Lokesh Jindal & Mrs. Rimpi Jindal
Gurugram

Being in Israel, I was never presented with the opportunity of studying Buddhist philosophy and practice in a systematic way.
For me, this course is no less than life changing. My perspective towards life and relationships is becoming wider. I am much less prone to anxiety and depression due to difficult circumstances, and I am able to assist the people around me in ways I was not able to before (and also, out of selfishness, didn't think that I should).
If possible, talk to someone who did this course with Geshe La. Ask questions. I believe you will feel the soundness of the teachings and the teacher, and if you have affinity for this kind of teachings, your worries will be mostly dispelled.
Ben Kantor
Computer Science M.Sc. with many years of experience in the computer software industry.

Being a monastic who is unable to participate in the Monastery's full time intensive study of the Buddhist philosophy, the Nalanda Masters course was the perfect opportunity for me.
Geshe Dorji Damdul la is a skilful teacher who is able to make difficult concepts easy to understand, through interesting anecdotes and if necessary, repeated explanations with great patience. Being fluent and having strong command in both Tibetan and English languages, Geshe la is able to explain and convey accurately, meanings of the nuances found in many difficult passages in the texts.
After joining the course, participants like me have benefited greatly in terms of finally having the opportunity to study some of the precious texts composed by the Nalanda Indian and Tibetan masters and be inspired by the vastness, depth and profundity of the knowledge they possessed.
Gyalten Rabten
Buddhist monk from Singapore
Teachings on Emptiness and Compassion
by Geshe Palden Drakpa Rinpoche