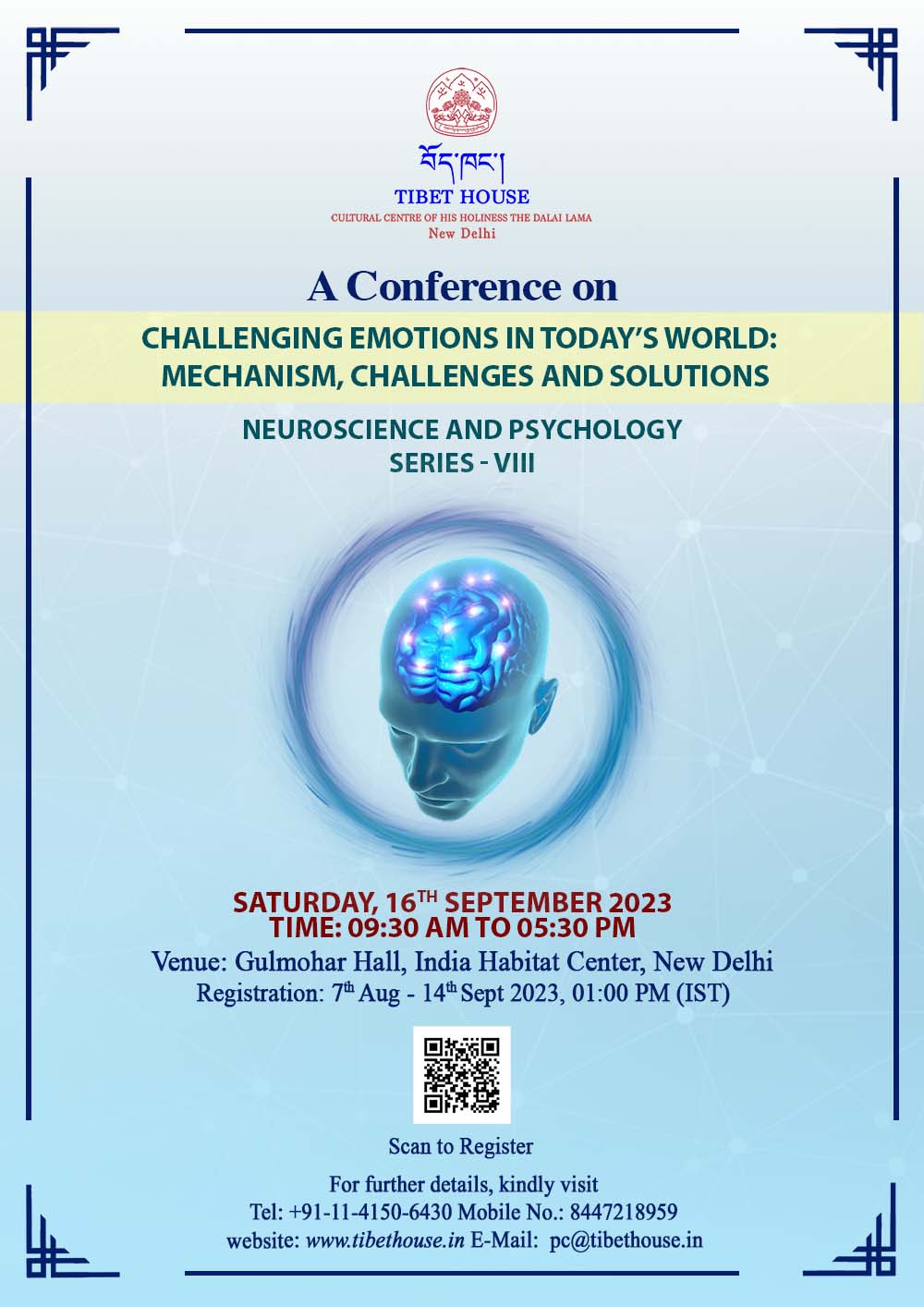 Join us at our conference on: Challenging Emotions in Today's World – Mechanism, Challenges, and Solutions. As part of the Neuroscience and Psychology Series – VIII, this event offers insights into the complexities of emotions shaping our lives.
Event Details:
Date: Saturday, 16th September 2023
Time: 9:30 AM to 5:30 PM
Venue: Gulmohar Hall, India Habitat Center, New Delhi
Key Highlights:
Explore Mechanisms Behind Challenging Emotions
Discuss Challenges and Effective Solutions
Engage with Renowned Experts
Practical Workshops and Insights
Networking with Like-Minded Individuals
Registration:
Dates: 7th August – 14th September 2023, 01:00 PM (IST)
Register: Click Here
Don't miss this chance to deepen your understanding of emotions. Reserve your spot now!
For inquiries, contact:
Tel: +91-11-4150-6430 or Mobile No.: 8447218959
Website: www.tibethouse.in
E-Mail: pc@tibethouse.in
See you on September 16th at Gulmohar Hall, India Habitat Center, New Delhi.