TIBET HOUSE NALANDA DIPLOMA COURSE (NDC4)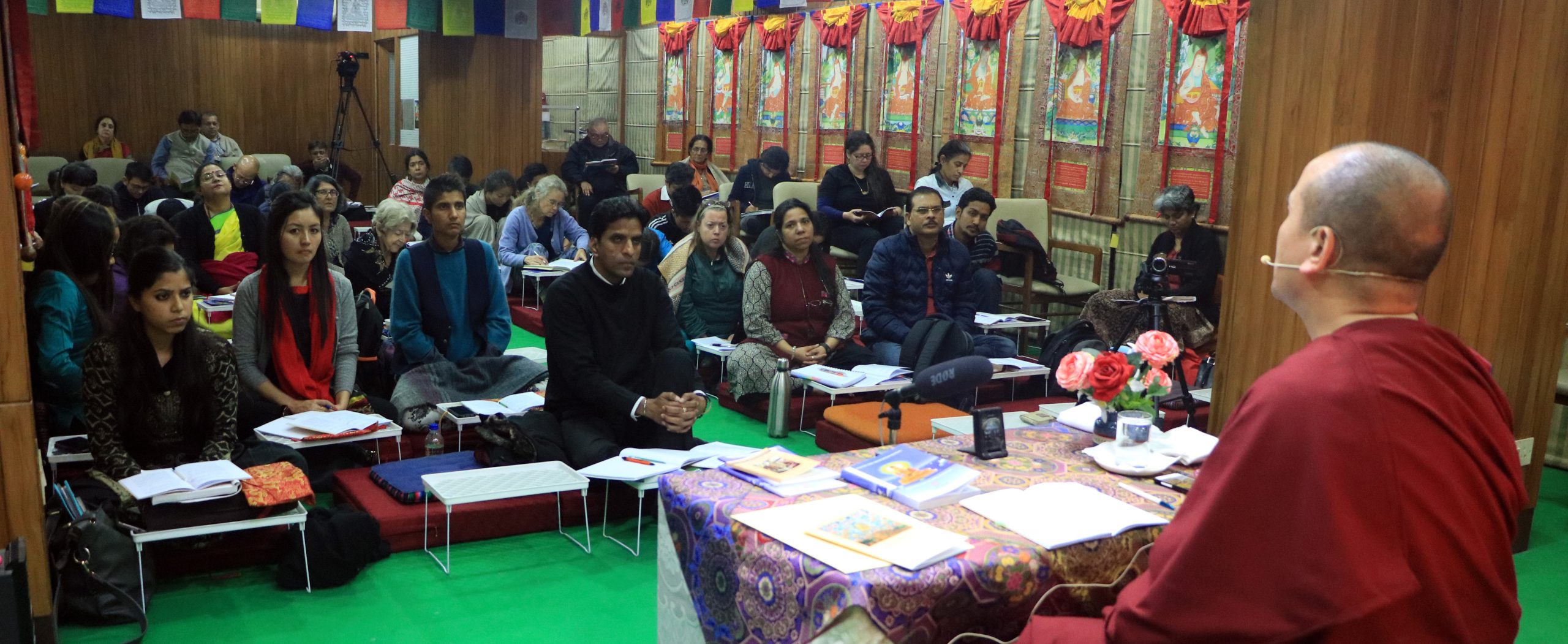 The registration will open from 09 December 2022 at 10 AM IST and will remain open until 7th April 2023 at 10 PM IST.
For the registration form – Click Here
For Russian speaking applicants – Click Here
For any queries please email nalandacourses@tibethouse.in
Nalanda Diploma Course - Details and FAQs
Who can apply?
Anyone who genuinely wants to know about Nalanda Buddhist Philosophy can apply. Any person residing anywhere in the world, with a sincere desire to learn, can apply (i.e. participants may attend classes in person or complete this course via the online mode).
How to apply and the admission process
Online Submission of Registration Form
Step 1)   Fill in the online registration form (link can be found on the left panel of this page).
Step 2) Submit the online registration form, after which you will get a confirmation via email. 
Once your form is processed and accepted, you will get a confirmation via email from Nalanda Courses team with instructions to submit your photo and how to pay the fees (Fees can be paid via the links shared in the confirmation email).
If you have applied in the Student category, additional steps will be mentioned in the email.
Once all the above steps have been completed, the education portal user-id and password will be sent by the Tibet House team to the registered email-id. This would complete your registration.
Please do note that any payment, once made, cannot be refunded by Tibet House. 
Tibet House also reserves all rights to give or cancel admission to this course.