TIBET HOUSE NALANDA DIPLOMA COURSE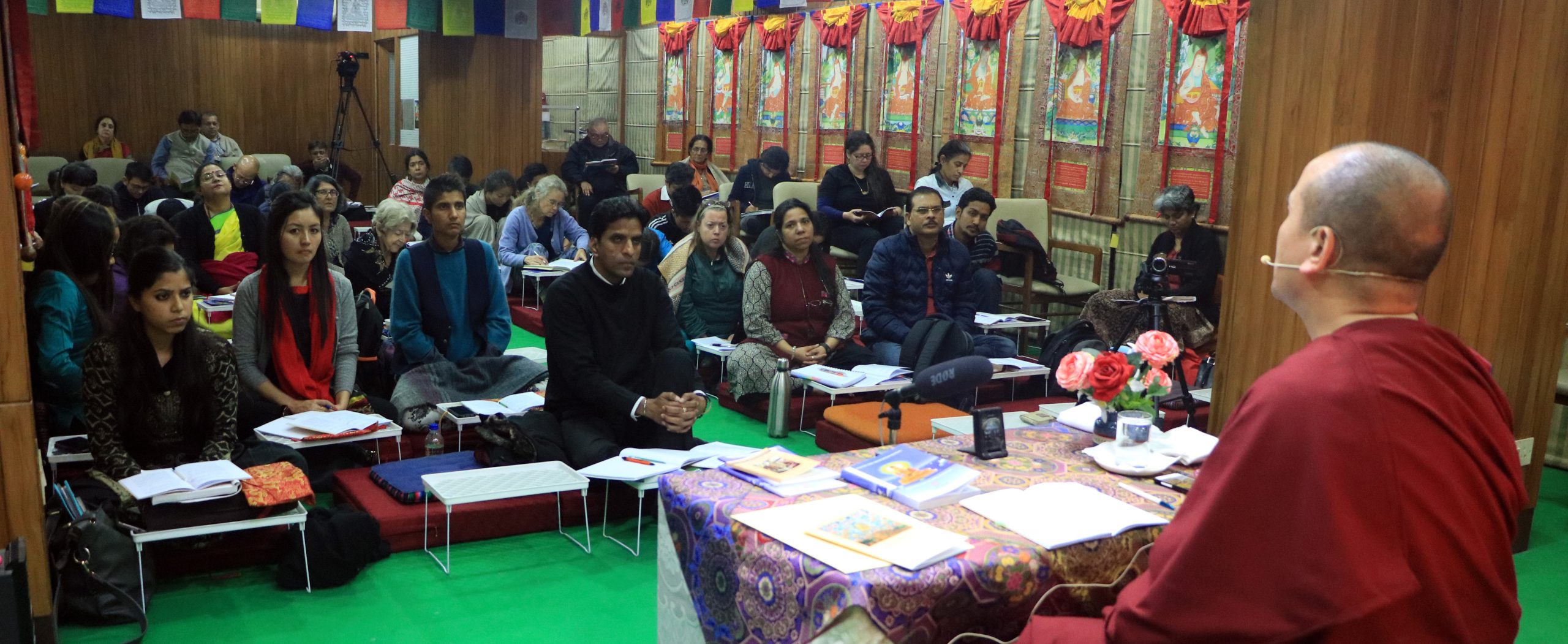 Video message for the third batch (2021-22) from the Director, Tibet House
Registration closed
For any queries please email to nalandacourses@tibethouse.in
Nalanda Diploma Course - Details and FAQs
Teachers for Nalanda Diploma Course
The primary teacher for this course will be Venerable Geshe Dorji Damdul La, who is also currently the Director of Tibet House, New Delhi.
There will be teaching assistants, who will also help the primary teacher in conducting group discussions and helping participants with relevant assistance related to the course. These teaching assistants have been studying under Venerable Geshe Dorji Damdul la for the last few years.
The teaching assistants will teach some sessions when the primary teacher will be traveling. The teaching assistant will also moderate the online group discussion forums and help participants with their queries in online group discussion forums.
There could also be possibility of some guest teachers being invited to teach.