TIBET HOUSE NALANDA CERTIFICATE COURSE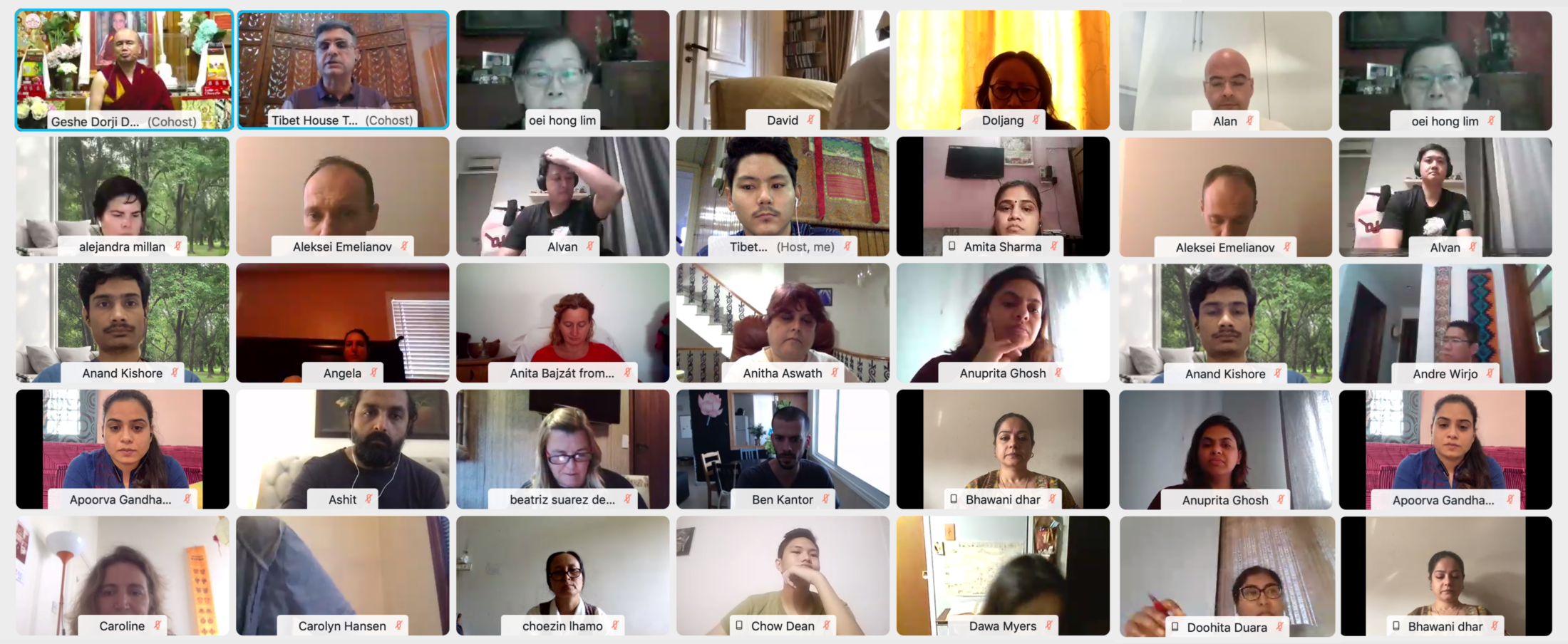 Video message for the Nalanda Certificate Course applicants from the Director, Tibet House
Online Registration - Nalanda Certificate Course
Nalanda Certificate Course - Details and FAQs
Admission Process of the Nalanda Certificate Course
Who can apply?
Anyone who genuinely wants to know about Nalanda Buddhism, and genuinely wants to deal with ones life's challenges, can apply. Any person residing anywhere on the globe, with a sincere desire to learn, may apply (i.e. students may complete this course via the online mode).
How to apply and the admission process?
Online Submission of Registration Form
Fill in the online registration form (link: Online Registration Form )
Submit the online registration form, you will get confirmation via email. After confirmation, please submit your photograph via email and pay the fees (Please see section "How to Pay")
Please note any payment once made, cannot be refunded by Tibet House. Tibet House also
reserves all rights for giving or canceling admission to this course.