TIBET HOUSE NALANDA CERTIFICATE COURSE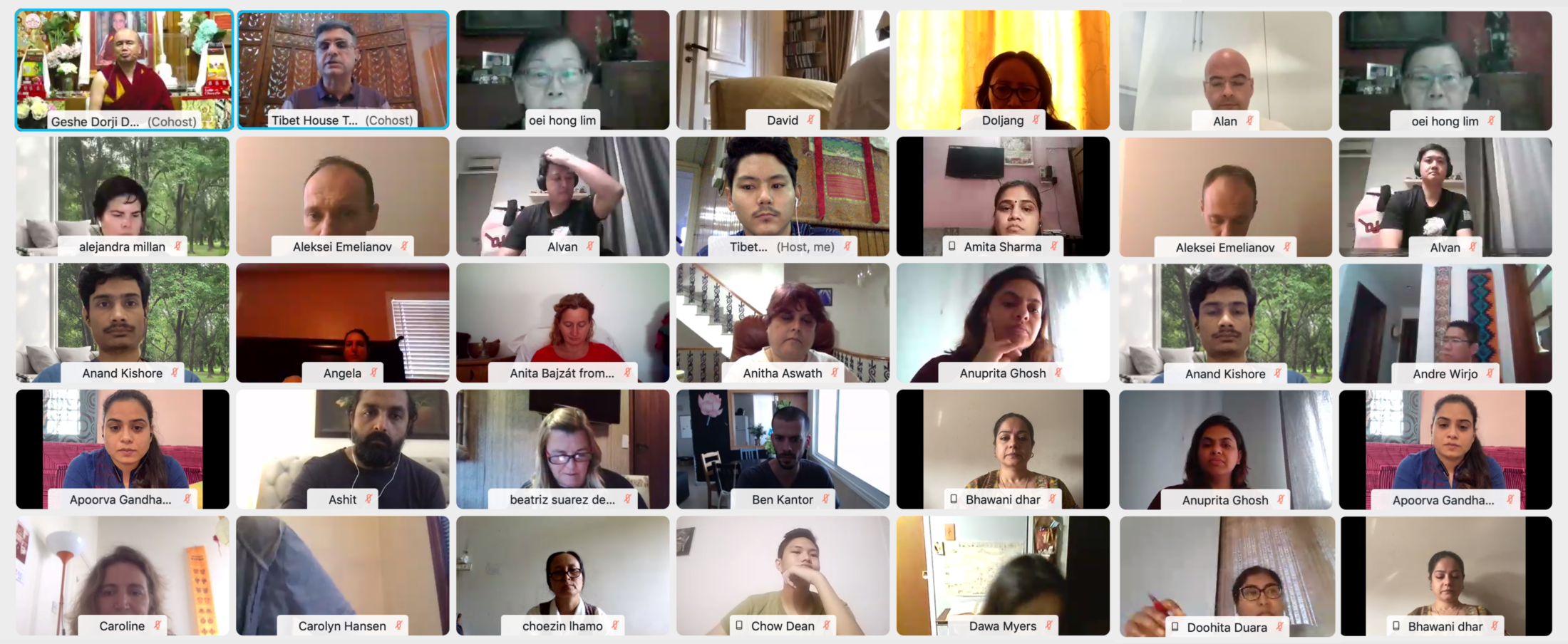 Video message for the Nalanda Certificate Course applicants from the Director, Tibet House
Online Registration - Nalanda Certificate Course
Nalanda Certificate Course - Details and FAQs
Background of the Nalanda Certificate Course
There is a genuine need in the modern world to introduce short duration course in English Language, in a systematic way, covering various Buddhist subjects that are studied and practiced in the tradition of Nalanda and Tibetan monastic universities. Keeping this in mind, a new two-month duration Nalanda Certificate Course is being offered which is in line with that sophisticated beneficial tradition.
With the blessings of HH the 14th Dalai Lama, Tibet House has been running successfully the first batch of the Nalanda Masters Course (5 year course) since 2017 and it is on the verge to completion in mid-2022. In the last few years two batches of Nalanda Diploma Course (1-1.5 year course) have been completed successfully, while the third batch will also complete by mid-2022.
This two-month certificate course is being offered to students who wish to acquire knowledge of various Buddhist subjects in order to lay a good foundation of Nalanda Buddhist philosophy to find a meaningful life. Furthermore, if any one is interested in detailed studies then this certificate course or the Nalanda Diploma Course are the prerequisite to apply for the second batch of five-year duration Nalanda Masters Course beginning in the last quarter of 2022, which many are anticipating and waiting to join since several years ago.
The study and knowledge of Buddhism is extremely vast and profound. In the monastic tradition, it routinely takes a few decades to properly study all the subjects and undertake this journey.  This is a wonderful and rare opportunity to commit oneself to such a course to become eligible for the second batch of Nalanda Masters Course, even while being a layperson This course is designed specifically to accommodate people who are more seriously interested in Buddhist philosophy and at the same time in the midst of busy lives in cities, with other engagements and commitments.
As a pilot programme, limitations are bound to be there. Tibet House requests the understanding and co-operation of all the students.