TIBET HOUSE NALANDA CERTIFICATE COURSE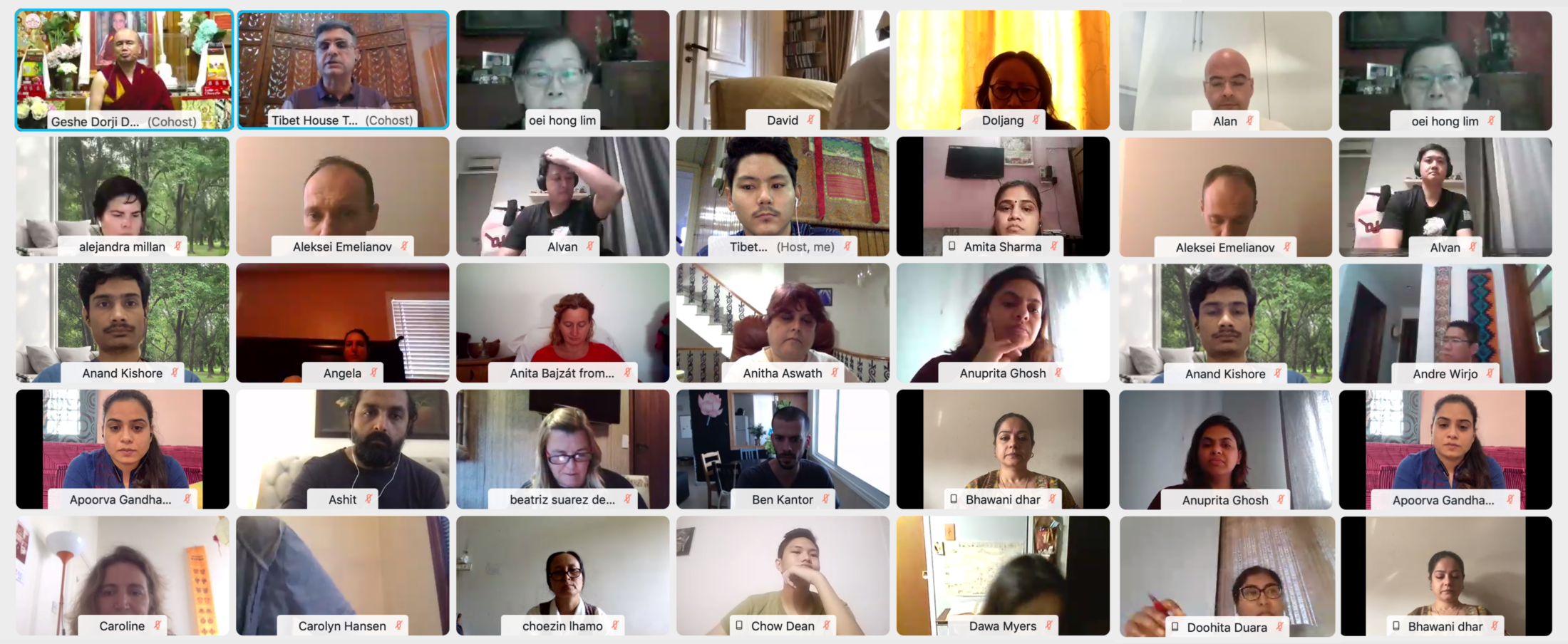 Video message for the Nalanda Certificate Course applicants from the Director, Tibet House
Online Registration - Nalanda Certificate Course
Nalanda Certificate Course - Details and FAQs
Quick Overview of the Nalanda Certificate Course (NCC)
1)         Covering main subjects based on the rich Nalanda tradition of Buddhist Philosophy, in order to fulfil the wish of His Holiness the Dalai Lama, to make this infinitely precious legacy available to as many people as possible, in an easy and accessible form.
2)         Teachings given directly in English.
3)         Only 3 sessions per week, Sundays and Wednesdays, with approximately 7 hours of teaching per week.
4)         Only 2 month duration.
5)         Highly subsidized fees, with further discounts for monastics, students and previous students of Nalanda Courses of Tibet House, Delhi.
6)         Teaches features of meditation.
7)         Joining this course, one becomes eligible to apply for the second batch of Nalanda Masters Course (5 year course), which is once in a five year opportunity.